TAILOR-MADE PROFESSIONAL TRAINING
To us, training is not just passing on new knowledge. Effective training must also enrich Know-How and be anchored in the reality of the company. This is why ADVANSYS, our dedicated brand, develops 100% tailor-made programs.

At the service of your company's development projects, whether linked to organizational, human and / or technological changes, the programs we develop not only contribute to increasing knowledge and know-how, but also to bringing out a new posture.
In a rapidly changing economic and social context, you constantly need to be informed and trained, whether it is for the implementation of new regulations in your company or to raise the competences of your teams, or to communicate on your project.
Our teaching team brings you its expertise in the professionalization and skills development of your employees with catalog or customised solutions.
Our catalog includes the most frequently requested programs, classified by theme:
Management tools,
Performance development,
Quality / continuous improvement approach,
Technical training.
For more specific needs, we co-build tailor-made courses with you, 100% adapted to your needs.
ADVANSYS is an accredited training organization and supports you on various issues including:
Operational management,
Optimization of your processes,
Professional interviews,
The purchasing function,
…
All the solutions developed by ADVANSYS (in the catalog and tailor-made) are based on the same philosophy: that of giving the individualization of courses a preponderant place. They combine fundamentals, reality of your structure, workstation and employees.
Our courses are co-built, by your side: on the basis of the set objectives and after clarifying your needs, our consultants develop and offer you comprehensive support that links the purpose to the reality of your organization. Each component of the training is subject to your validation, from content to evaluation, including educational and monitoring methods.
Dynamic and interactive, the programs developed by ADVANSYS focus on concrete cases so that each participant can carry out their mission efficiently by drawing on their new knowledge.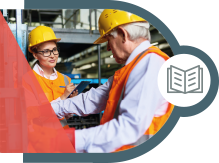 TRAINING
An adapted programme to strengthen your skills

STRATEGY
Analysing your environment, supporting you in defining and deploying a development strategy

ORGANISATION
Enable you to optimise your resources and means to best organise your activities and processes

HUMAN RESOURCES
Supporting your approach and accompanying change (legal, social, recruitment, health and safety, communication, jobs and skills management planning, quality of working life etc.)

INFORMATION SYSTEMS
Audit, drawing up specifications, decision support, project management: a 4-step approach to support change
TESTIMONIALS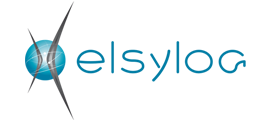 ADVISTEAM accompanied us at a strategic moment in the life of our company: the bringing together of two structures with very different organisations and managerial practices. By creating a favourable climate and providing them with a method, the consultants have enabled the teams to find ways of understanding each other and working together. Their work on processes, and more particularly the logistics process, which presented significant risks, was also very effective.
ELSYLOG – Electronic security

I am very satisfied with the Human Resources service that ADVISTEAM has provided at INITIO. The consultant's intervention to carry out the diagnosis really enabled me to gain a better understanding of the entire scope of this vast and difficult Human Resources field. I recommend ADVISTEAM for its professionalism.
INITIO – Information systems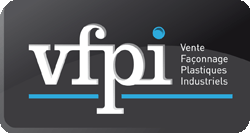 Following a very professional and impartial approach, the study of our organisation carried out by ADVISTEAM proved to be very productive. It enabled us to focus on existing problems without disrupting the order of things. A clear and precise report enabled us to redefine objectives that were even clearer for everyone.
VFPI – Plastic shaping and forming
Top quality services at ADVISTEAM! Serious and responsive to the need. Very good collaboration with Sophie PELTIER!
Fitech composites – Plastic manufacturing