VALUES
ADVISTEAM stands out for its spirit of conquest, its acute sense of service, and its commitment to establishing a close relationship with each of its clients based on trust, respect and confidentiality. Our missions are characterised in particular by :

Respect for deontology and ethics

Creativity and innovation



Listening, empathy and kindness
COMMITMENT TO CUSTOMER SATISFACTION
Dedicated to customer satisfaction, our team has a result-oriented culture. With method, know-how and deontology, the achievement of objectives is based on attentive listening to the needs and respect for the autonomy of the clients.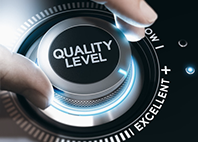 COMMITMENT TO QUALITY
Characteristic of our business, our Quality management system is the expression of our DNA. Our services are a combination of expertise, high standards and interpersonal skills that enable our clients to gain in performance by taking advantage of their potential and talents.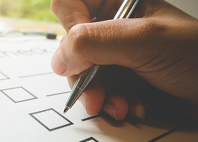 CSR COMMITMENT
Bringing technical, societal and ecological innovations, the CSR approach leads to a real positive transformation. At ADVISTEAM, we have integrated this approach in order to secure our development and jobs, establish quality relationships with our stakeholders and ensure a climate of goodwill within our structure.