PROJECT MANAGEMENT AND OPERATIONAL SUPPORT
In a global support logic, we have developed technical support solutions. These services are sold by IQST, our dedicated brand. They consist in providing functional and / or operational expertise that you do not have internally, to carry out your project.

To deal with a strategic issue, an emergency or a managerial deficiency, your structure may need an external resource. We offer to share the functional and industrial expertise of our consultants to provide you with the methodological, technological and operational support necessary to achieve your objective.
Carried out by your side, directly on the field, our missions can take three forms. As part of a methodological support, which can follow a training action or a consulting mission, the action of our consultant aims to formalize an approach adapted to your structure and to ensure the good appropriation by your teams of new operating methods and tools. Through operational support, they assist your teams in the implementation of the project by helping them structure, plan, analyse risks, collect information, set up and monitor relevant performance indicators. This approach saves you precious time and allows you to stay focused on your core business, while empowering your teams. Finally, because imposing new methods can affect and frighten your employees, IQST helps you support change. Necessary to guarantee the success of your projects, the process consists of reassuring, motivating and uniting your teams around a common objective, by giving meaning to the actions carried out.
Integrated into your teams, our consultant combines expertise, interpersonal skills, commitment and discretion to ensure that your objectives are met. With a method that has proven itself, and in a pragmatic, human and ethical approach, his intervention can, among other things, focus on :
Your quality management through a Quality Resident
The setting up of a Lean management project
Purchase
Quality Management Systems deployment
The management of an HR department
…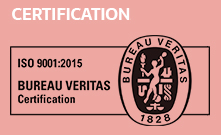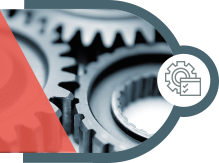 TECHNICAL SUPPORT
The support of an "external" resource to back you up

STRATEGY
Analysing your environment, supporting you in defining and deploying a development strategy

ORGANISATION
Enable you to optimise your resources and means to best organise your activities and processes

HUMAN RESOURCES
Supporting your approach and accompanying change (legal, social, recruitment, health and safety, communication, jobs and skills management planning, quality of working life etc.)

INFORMATION SYSTEMS
Audit, drawing up specifications, decision support, project management: a 4-step approach to support change
TESTIMONIALS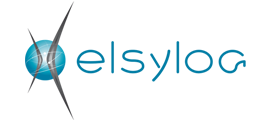 ADVISTEAM accompanied us at a strategic moment in the life of our company: the bringing together of two structures with very different organisations and managerial practices. By creating a favourable climate and providing them with a method, the consultants have enabled the teams to find ways of understanding each other and working together. Their work on processes, and more particularly the logistics process, which presented significant risks, was also very effective.
ELSYLOG – Electronic security

I am very satisfied with the Human Resources service that ADVISTEAM has provided at INITIO. The consultant's intervention to carry out the diagnosis really enabled me to gain a better understanding of the entire scope of this vast and difficult Human Resources field. I recommend ADVISTEAM for its professionalism.
INITIO – Information systems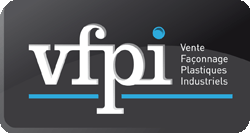 Following a very professional and impartial approach, the study of our organisation carried out by ADVISTEAM proved to be very productive. It enabled us to focus on existing problems without disrupting the order of things. A clear and precise report enabled us to redefine objectives that were even clearer for everyone.
VFPI – Plastic shaping and forming
Top quality services at ADVISTEAM! Serious and responsive to the need. Very good collaboration with Sophie PELTIER!
Fitech composites – Plastic manufacturing