DIAGNOSIS AND STRATEGIC SUPPORT
Societal changes permanently affect the environment of your professional activities and force you to constantly reinvent yourself to ensure your performance.

ADVISTEAM offers a wide range of services and sectoral and functional expertise in the service of performance.
Our professionals in strategy, organization, human resources, quality, information systems and change management, provide you with their experience and know-how to better prepare for the economic, technological and organizational changes you have to face.
Our approach is global, it systematically takes into account all the dimensions of the supported structure: Organization, People, Technology and the Market.
Our missions combine strategic vision and operational projects to structure, provide methods and tools, stimulate reflection on new directions, initiate a dynamic towards new operating modes. From the expression of your needs to the implementation of your project, our interventions are carried out in collaborative mode and with respect for your culture and your autonomy.
Adaptable to all sectors, our method is based on three fundamental concepts: attentive listening to your specific needs, taking into account what already exists and prioritizing collective intelligence.
Diagnosis, audit,
Organization of the structure and its processes,
HR support,
Planning, directing or controling a project,
Certification renewal,
Implementation of LEAN actions,
…
Whatever the purpose of the assignment you entrust to us, we guarantee the ability of our consultants to mobilise your teams and build relationships based on trust and proximity to ensure coherence between organisational change and human change.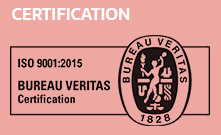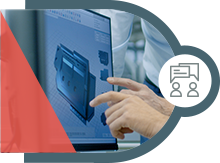 CONSULTING
From expression of need to implementation

STRATEGY
Analysing your environment, supporting you in defining and deploying a development strategy

ORGANISATION
Enable you to optimise your resources and means to best organise your activities and processes

HUMAN RESOURCES
Supporting your approach and accompanying change (legal, social, recruitment, health and safety, communication, jobs and skills management planning, quality of working life etc.)

INFORMATION SYSTEMS
Audit, drawing up specifications, decision support, project management: a 4-step approach to support change
TESTIMONIALS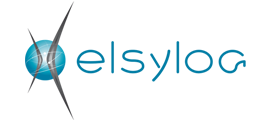 ADVISTEAM accompanied us at a strategic moment in the life of our company: the bringing together of two structures with very different organisations and managerial practices. By creating a favourable climate and providing them with a method, the consultants have enabled the teams to find ways of understanding each other and working together. Their work on processes, and more particularly the logistics process, which presented significant risks, was also very effective.
ELSYLOG – Electronic security

I am very satisfied with the Human Resources service that ADVISTEAM has provided at INITIO. The consultant's intervention to carry out the diagnosis really enabled me to gain a better understanding of the entire scope of this vast and difficult Human Resources field. I recommend ADVISTEAM for its professionalism.
INITIO – Information systems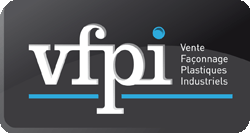 Following a very professional and impartial approach, the study of our organisation carried out by ADVISTEAM proved to be very productive. It enabled us to focus on existing problems without disrupting the order of things. A clear and precise report enabled us to redefine objectives that were even clearer for everyone.
VFPI – Plastic shaping and forming
Top quality services at ADVISTEAM! Serious and responsive to the need. Very good collaboration with Sophie PELTIER!
Fitech composites – Plastic manufacturing